Pekka Väyrynen, CEO HY-Tech Comp Oy
In order to strengthen our position as a complete contract manufacturer, Inission acquired HY-Tech Comp Oy at the end of February 2020. HY-Tech, like Inission, is a manufacturing service provider of electronics but also a partner in mechanics and electro mechanics with factories in both Finland and Estonia. Together with HY-Tech's CEO Pekka Väyrynen, we will now tell you a little more about the company, how it differs from the other Inission companies and in what way they create added value for our customers.
The company was founded in 1989 in Lohja Finland by Juhani Hyry and Jarmo Leskinen whose last name formed the original company name Hyrles, which later became HY-tech. The original business concept was mechanical manufacturing, but over the years the business developed to also be able to offer electronics and electro mechanics. Today, HY-Tech has 160 employees and factories in Lohja, Finland, and Lagedi, Estonia. HY-Tech's CEO since 2018 is Pekka Väyrynen.
In HY-Tech's case, what is a mechanical product and how is it manufactured?
– All customers have different needs and to meet their expectations HY-Tech can offer specially designed units of sheet metal with an optimal fit. Our mechanical services are popular in energy technology and among customers related to ventilation and clean air solutions. We can also combine high quality mechanical products with electronics manufacturing. Then we call it electro mechanics. These total solutions are popular particularly in the defense and security sectors, says Pekka.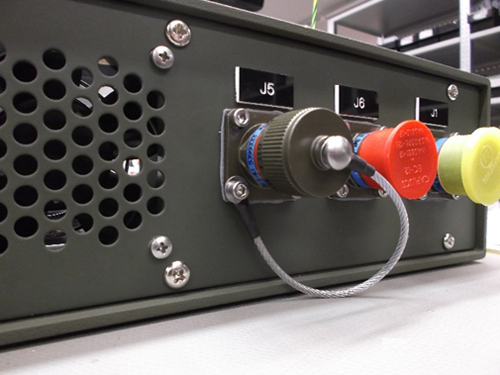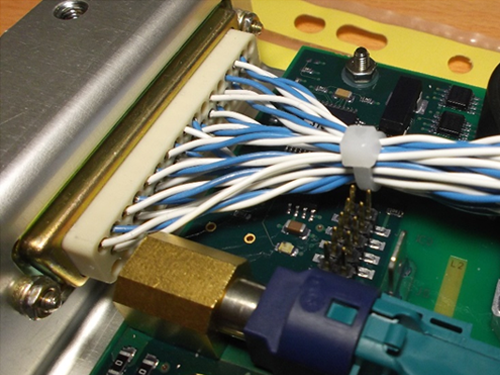 Specially designed units in combination with electronics manufactured by HY-Tech.
The thin metal sheets used in the process can be manufactured on a large scale in both Lohja and Lagedi.
– To shape the metal sheets into finished units we can use the following processes; perforation, laser cutting, manual and automated robotic edging, automatic panel bending, powder coating, mechanical assembly, MIG, TIG, gas and spot welding. In the machines we can process materials such as electro galvanized steel, stainless steel, cold and hot rolled steel, aluminum and polycarbonate.
What do you expect to be part of Inission?
– Together with Inission, I believe that we will be even more focused on advanced technology and thus have the opportunity to offer new pioneering solutions to the mechanical engineering industry. The collaboration also means that we can streamline production and supply of materials, which results in cost savings for our customers. We also expect to get help developing our production processes as Inission is strong within LEAN. The current pandemic has slowed us down a bit, but we look forward to a rewarding collaboration with Inission and are ready to use all our strengths to provide world-class customer service.
In what situations can Inission's subsidiaries get help from you?
– Mechanical production will create significant added value for all Inission customers in the Nordic region. We also bring our expertise in the defense sector into the Inission Group.
For more information please contact:
Pekka Väyrynen, CEO HY-Tech Comp Oy
+358 50 555 1516
[email protected]
www.hytechcomp.com
About Inission
Inission is a profitable total supplier that offers demanding industrial customers in the Nordic region manufacturing and logistics services for complete electronic products. We develop, design, test and industrialize customers' products. We stock, repair and upgrade them throughout their lifetime. By combining this with a production based on high flexibility, customization and short lead times, our offer is very competitive. Inission has production units in Stockholm, Västerås, Borås, Munkfors, Malmö, Trondheim (Norway), Lohja (Finland), Lagedi and Tallinn (Estonia). Inission also owns a sales company in Copenhagen. Inission is listed on Nasdaq First North Growth Market.