Investor relations
We apologize, our investor relations pages are currently only available in Swedish.
– Financial reports in swedish
– Corporate governance in swedish
– Regulatory press releases in swedish
– Annual General Meetings in swedish
– Inission shares (INISS) are traded at Nasdaq First North
External analyzes Inission AB
Nordea – Commissioned Research
Nordea analyzes Inission in connection with quarterly reports or other significant events. The content of the analyst reports is solely the responsibility of the analyst who prepared the report. All information regarding the company's financial development is the analysts' own assumptions and does not represent the company's or its management's view of future financial development. Inission is not responsible for the accuracy or completeness of the reports, nor has it approved the reports. The reports are prepared by Nordea – Victor Hansen ([email protected]) and / or Carl Ragnerstam ([email protected]).
For further information please contact us.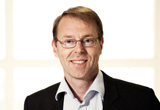 Fredrik Berghel
CEO
tel +46 732 02 22 10
[email protected]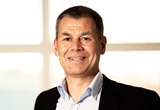 Olle Hulteberg
Marknadschef
tel +46 707 20 24 44
[email protected]
Certified advisor:
Stockholm Certified Advisers AB
Stureplan 15
SE-111 45 Stockholm
Sweden
+46 707 94 90 73
[email protected]